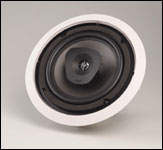 The first step is consultation, either at our offices or in your home. During this crucial phase, we'II explore your vision for your home and suggest options you may not have thought of. Because each client is unique, we don't use a cookie-cutter approach. We'll listen and learn, and then we'll suggest a plan that's ideally suited to your home and your lifestyle.
Step two is the pre-wire. We'll closely coordinate with your builder or contractor to be there at the proper times to run the important but unseen wires that lay the foundation for your system. For projects in existing homes, we'll use the extensive expertise we've garnered over the years to integrate technology invisibly into your walls.
Step three, the finish-out, involves more than simply installing the equipment. After the hookup, we'll test and calibrate your system to ensure premium performance. Then we'll explain the system's operation to you and start you on your way to a highly entertaining home.